Piano
1:1 and small group lessons to help focus on YOUR goals
Get Started Today!
Not sure where to start? Let's talk!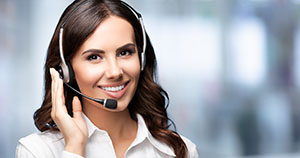 Click below to schedule a brief consultation. During this call, we will review your goals, learning style, and availability, to help us find the best teacher and/or program for you or your children!
Schedule a Consultation
Not sure if piano is right for you or your kid(s)? Book a trial lesson and give it a try! If you decide to sign up for lessons, we'll credit the trial fee towards your tuition.
Opus11 Piano Teachers
All piano teachers at Opus11 School of Music are focused
on ensuring that your or your children have the best experience while learning piano. Each of our teachers has a unique style that is well suited for a variety of students. Each new student of Opus11 is matched with a teacher who will help ensure the process of learning the piano is rewarding now and for years to come.
What We Will Cover
At Opus11, lessons include Music Theory, Composition, Improvisation, Arranging, Traditional Classical Training, and Preparation for various Exams, Competitions, and Festivals, depending on the needs of the student.
One on One Piano Lessons for Preschoolers
WunderKeys is a perfect start for our youngest students, starting as young as 2 and half through 5. Each weekly, 30 minute lesson follows a Wunderkeys routine which includes Rhythm Rhyme poem, exploration activities, a teacher/student duet, a math exercise to improve numerical understanding, and a cut-and-play piano game.
One on One Piano Lessons for Children
There are many different methods and approaches to learning piano. We work closely to help identify the best one for your child to ensure they have the motivation, confidence, and excitement from learning advancing.
One on One Piano Lessons for Teens
To help teens find inspiration with their piano lessons, we involve them in their repertoire selection and curriculum planning. Whether it is learning to play themes from video games, movies, or their favorite songs. We provide guidance, support, and performance opportunities to help ensure that music remains an integral part of their life.
One on One Piano Lessons for Adults
Many of our adult students have played as children, some have decided to try piano for the first time, while others have been playing for many years. Our dedicated and caring faculty is there to meet you wherever you are in your journey.
At Opus11, we host many special events specifically for our adults students to help them feel connected and inspired.
Testimonials
Hear from some of our members of our musical family:
My daughter Emma loves the piano lessons with Ms Julie. She looks forward to come back to the next lesson even before she leaves the studio. Ms Julie creates a supportive rather than a competitive learning environment. She works with each individual student based on his/her own interest and pace, and she knows how to connect to a student. This connection motivates Emma to practice, and furthermore the pieces that Ms Julie picks for her are so beautiful that she won't get bored when playing it over and over. The duet part is an enjoyment for both Emma and myself. But it doesn't mean that the lessons are any less of a challenge. As a "piano parent" who also happens to be an adult student of the studio myself, I can see Ms Julie's lessons covers a broad range of techniques such as articulations, breath, pedal, and more. All the techniques are introduced even from the very first lesson! This is Emma's first piano experience. I'm happy to see that after the initial "honeymoon", her interest on piano is still growing. For me, her smiles after playing a piece says everything.
My son really enjoys taking lessons at Mrs. Julie's Music Studio from teachers who make him feel comfortable and acknowledge his effort along the way. He progressed quite quickly in the beginning and then hit more challenging parts that he wasn't keen on practicing at home. However, the teachers are skilled at creating a special bond with each student and capable of encouraging them to continue mastering the songs. I am always excited to see that light bulb moment during a lesson when he finally gets it. The big smile and being proud of his effort is just the best feeling for a parent to witness. It's so great to have the opportunity to observe my child's lessons in Ms. Julie's cozy studio. I can't wait to see more progress made that will ignite the fire in my child to want to practice on his own. So grateful we have found the best music studio with a variety of great class options for children and adults!
It is a pleasure for me to write about Julie Poklewski and Opus11 School of Music!  My kids and I have been taking piano lessons with Julie for a little more than two years.  Besides the fact that she is a wonderful human being, Julie has a unique teaching style than keeps kids and adults excited and motivated with the learning process. I am truly happy that my kids have a teacher who is instilling a lifelong love for music and the qualities of perseverance and dedication in my children.  More than anything, I am glad I do not have to nag my kids to practice anymore and we have the piano being played constantly in our home.
Avani enjoys learning piano from Ms Julie as the way of her teaching is wonderful. She tries to connect with the student and is cheerful and super nice. Also, she gives her students options as to what pieces they want to learn. It is wonderful to see how Ms Julie taught Avani to play difficult pieces like Fur Elise.
My experience so far has been amazing. I really like the way Ms Julie sends an email after each class. It mentions in a very clear and concise way the homework for the week. As a piano parent, I feel Julie is very organized in designing the yearly round classes, activities and recitals. To sum up, Ms Julie is a wonderful piano teacher who is always cheerful and enthusiastic to teach music to her students.
Start your musical journey today!
Give us a call to get started!
Sign up for our Newsletter