Cello
Let the cello be your voice to the world!

Get Started Today!
Not sure where to start? Let's talk!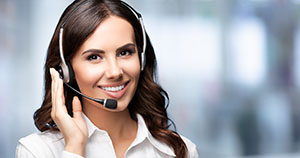 Click below to schedule a brief consultation. During this call, we will review your goals, learning style, and availability, to help us find the best teacher and/or program for you or your children!
Schedule a Consultation
Not sure if cello is right for you or your kid(s)? Book a trial lesson and give it a try!
Opus11 Cello Teachers
Our cello teacher
is a highly skilled and experienced musician who is dedicated to helping her students achieve success in learning to play the cello. She has a passion for teaching and a talent for making the learning process enjoyable and engaging for students of all ages and skill levels. With her patient and supportive teaching style, she fosters a love for music and helps her students build the skills and confidence they need to succeed.
What We Will Cover
Experience the beauty of the cello with our lessons focused on technique, repertoire, and musical expression. From classical masterpieces to contemporary pieces, we offer a diverse range of music selections to cater to your interests. Our lessons are designed to inspire and motivate students of all ages and skill levels, and we welcome beginners and experienced players alike. While the cello is generally best suited for ages 8 and above, we believe that passion and dedication are what truly count.
One on One Cello Lessons for Children
The cello is a physically demanding instrument that requires a certain level of physical strength, dexterity, and coordination. As a result, we recommend that children start learning the instrument at around the age of 8 or older, once their hands and arms have developed enough to handle the size and weight of the instrument. In cello lessons for children up to age 13, we help students learn proper technique, posture, and basic music theory, as well as fundamental skills such as bowing, fingering, and intonation. Students will also typically begin to explore a range of musical genres, from classical to contemporary, and start building a repertoire of pieces to play.
One on One Cello Lessons for Teens
In cello lessons for teenagers, students continue to develop their technical and musical skills, and will work on more advanced techniques and repertoire. They also begin to focus on music theory and composition, while exploring the creative possibilities of the cello and developing their own unique musical voice. As teens become more serious about their musical pursuits, we can help them prepare for auditions or competitions and receive guidance on how to navigate a career in music.
One on One Cello Lessons for Adults
In cello lessons for adults, the curriculum is tailored to the individual student's goals, interests, and skill level. For beginners, lessons typically focus on learning the fundamentals of the instrument, including proper technique, posture, and basic music theory. As students progress, they may start exploring a range of musical genres and working on more challenging pieces. For advanced students, lessons may focus on refining their technique, deepening their musical interpretation and expression, and preparing for performances or auditions. Additionally, adult students often appreciate the opportunity to learn in a supportive and collaborative environment, and may enjoy opportunities to perform with other musicians or participate in chamber music or orchestral groups.
Testimonials
Hear from some of our members of our musical family:
My daughter Emma loves the piano lessons with Ms Julie. She looks forward to come back to the next lesson even before she leaves the studio. Ms Julie creates a supportive rather than a competitive learning environment. She works with each individual student based on his/her own interest and pace, and she knows how to connect to a student. This connection motivates Emma to practice, and furthermore the pieces that Ms Julie picks for her are so beautiful that she won't get bored when playing it over and over. The duet part is an enjoyment for both Emma and myself. But it doesn't mean that the lessons are any less of a challenge. As a "piano parent" who also happens to be an adult student of the studio myself, I can see Ms Julie's lessons covers a broad range of techniques such as articulations, breath, pedal, and more. All the techniques are introduced even from the very first lesson! This is Emma's first piano experience. I'm happy to see that after the initial "honeymoon", her interest on piano is still growing. For me, her smiles after playing a piece says everything.
My son really enjoys taking lessons at Mrs. Julie's Music Studio from teachers who make him feel comfortable and acknowledge his effort along the way. He progressed quite quickly in the beginning and then hit more challenging parts that he wasn't keen on practicing at home. However, the teachers are skilled at creating a special bond with each student and capable of encouraging them to continue mastering the songs. I am always excited to see that light bulb moment during a lesson when he finally gets it. The big smile and being proud of his effort is just the best feeling for a parent to witness. It's so great to have the opportunity to observe my child's lessons in Ms. Julie's cozy studio. I can't wait to see more progress made that will ignite the fire in my child to want to practice on his own. So grateful we have found the best music studio with a variety of great class options for children and adults!
It is a pleasure for me to write about Julie Poklewski and Opus11 School of Music!  My kids and I have been taking piano lessons with Julie for a little more than two years.  Besides the fact that she is a wonderful human being, Julie has a unique teaching style than keeps kids and adults excited and motivated with the learning process. I am truly happy that my kids have a teacher who is instilling a lifelong love for music and the qualities of perseverance and dedication in my children.  More than anything, I am glad I do not have to nag my kids to practice anymore and we have the piano being played constantly in our home.
Avani enjoys learning piano from Ms Julie as the way of her teaching is wonderful. She tries to connect with the student and is cheerful and super nice. Also, she gives her students options as to what pieces they want to learn. It is wonderful to see how Ms Julie taught Avani to play difficult pieces like Fur Elise.
My experience so far has been amazing. I really like the way Ms Julie sends an email after each class. It mentions in a very clear and concise way the homework for the week. As a piano parent, I feel Julie is very organized in designing the yearly round classes, activities and recitals. To sum up, Ms Julie is a wonderful piano teacher who is always cheerful and enthusiastic to teach music to her students.
Start your musical journey today!
Give us a call to get started!
Sign up for our Newsletter